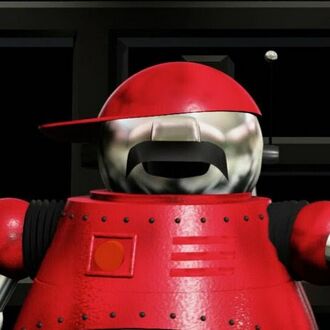 Tex is the mascot for THX. It can be only used in Pixar movies.
Appearance
Edit
Tex is a robot built to function and look like a handyman. He has a red and silver body, and apparently wears a jetpack.
Tex has been the mascot for THX since 2001, which was his first appearance. He is generally used for repairing the logo.